Intelligent way to

size

service

market

engineer

maintain

batteries
Reliable & accurate cloud platform backed by a dedicated team of
battery experts and data scientists.
Design Efficiently
Quickly find the most economical & technically sound battery connected solution for your application.
Discover & Learn
Search across different battery chemistries, applications, and design types.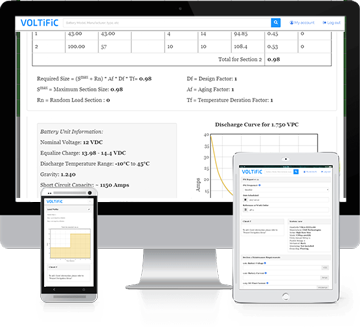 Reinforce Compliance
3rd party verification of sizing and maintenance of critical batteries according to industry standards and engineering practices.
Easy Access
Save systems in one place for easy retrieval or to forward to clients.
Battery Sizing & Selection
Calculations performed on thousands of configurations ... across millions of records of battery data!
Complete technical documentation compliant to industry standards
Comprehensive battery management
Service batteries & complete maintenance report
... at the same time!
Learn More
The essentials
Battery installation guides, key maintenance data and test tools at your finger tips.
Flexible
Tools are fully responsive and will adapt to any mobile or tablet device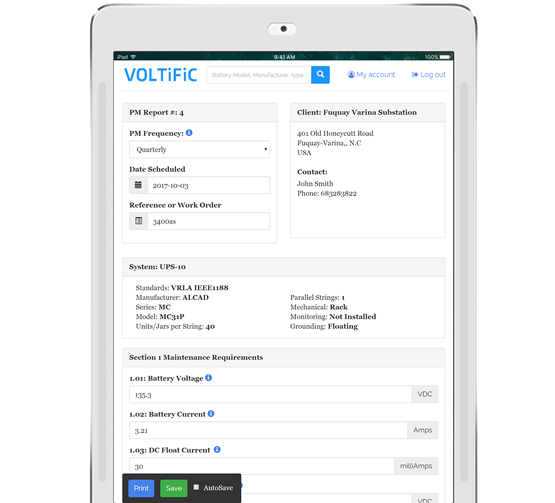 Preventative maintenance
We have maintenance recording down to a science with data entry validation and ease of service reporting.
Battery Forms
Compliant to IEEE & NERC
Everything you need for your next battery service
Not convinced yet? Here is another reason why you should register: