Do you service or maintain batteries? Check out our cloud based battery installation & preventative maintenance solutions.
Equip your team with intelligent battery maintenance tools
Make vital recommendations with automatic graphing and battery data insight
---
Increase productivity
Service batteries & complete maintenance reports at the same time.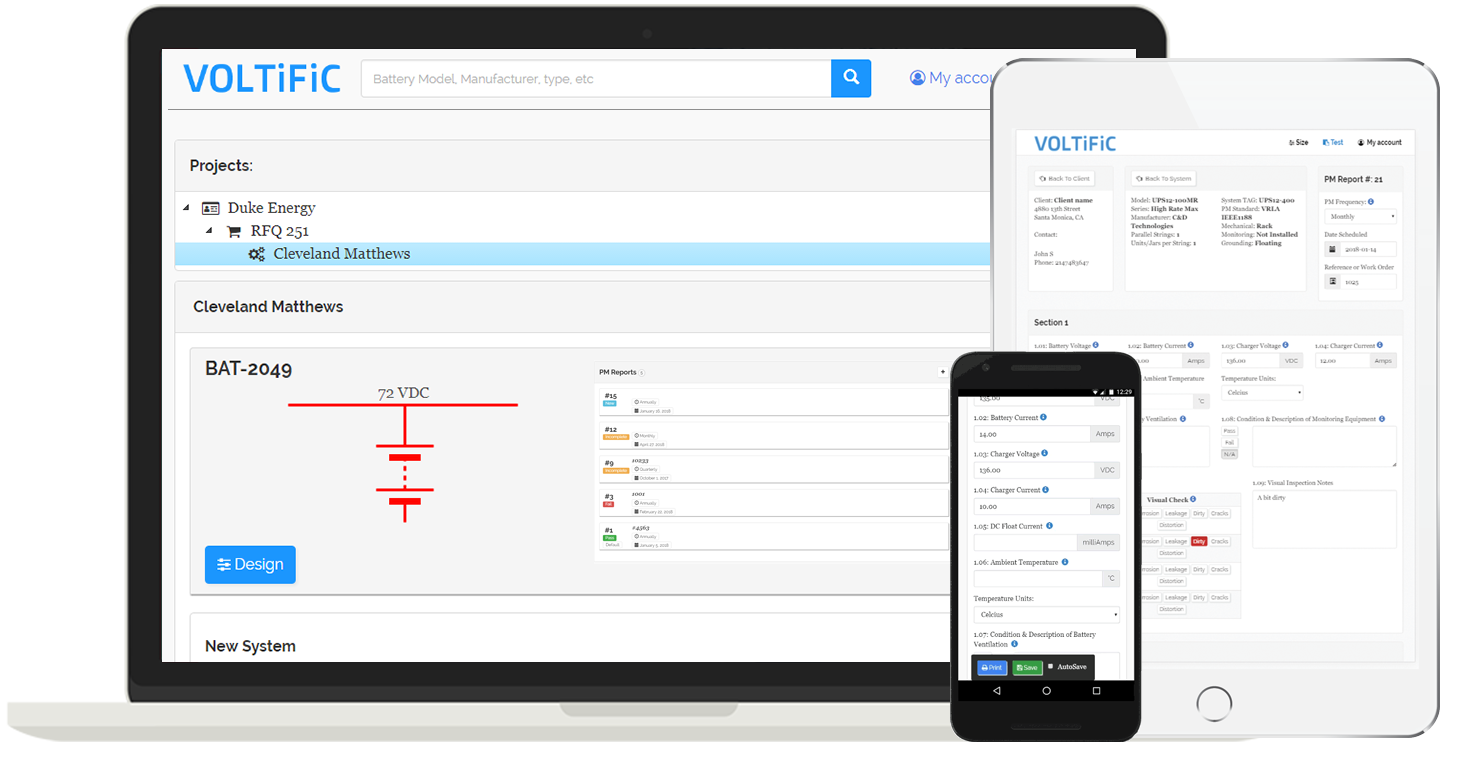 Work Smarter, not Harder!
Improve battery reliability and reduce operational downtime
Stay Alert!
Maintaining batteries just got a whole lot easier!

Generate battery maintenance reports and keep track of all the work in one place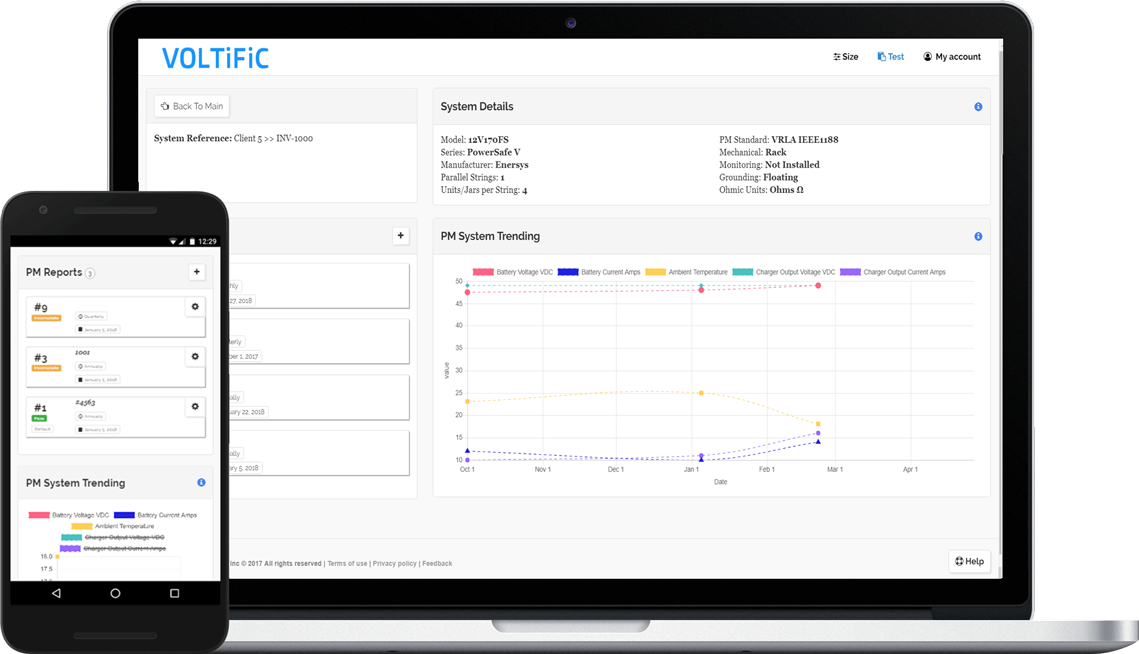 Professional & Enhanced Reports
Battery maintenance forms compliant to industrial recommended practices including IEEE and NERC
Capture and attach site pictures with a touch of a button.
Upload cell data from your favourite hardware cell tester including SBS and Megger
Increase battery reliability & lifetime

Prevent premature battery failures by tracking and trending key battery metrics and maintenance data